- Elders -
Elders are biblically qualified men (1 Timothy 3:2-7; Titus 1:5-9; 1 Peter 5:2-3) who are given the responsibility by the Lord to lead His local church. The main priorities for the elders are studying and teaching the Word of God and praying for the people God has entrusted to their care (Acts 6:1-7; Ephesians 4:11-12; Colossians 1:9-12). This is referred to as "shepherding" throughout the New Testament. At EBC, each elder shepherds a group of members (10-20 families). The EBC elders are:
Luke Boswell
Kevin Brown
Tim Drumm
Nathan Fogde
Herb Geeslin
Jerry Lanting
Mike McAllister
Gary Moore
Dave Riley
Jeff Rindal
Patrick Slyman
Dennis Weems
- EBC Staff -
Our staff take care of the day-to-day operations of the church. Our staff is arranged by Pastoral Staff, Ministry (non-pastoral) Directors, and Support Staff.
- Pastoral Staff -

Patrick Slyman, Teaching Pastor
Pastor Patrick joined the EBC pastoral team as Teaching Pastor in September of 2014. He and his wife Sarah grew up together in New England and are now thankful to call the Pacific Northwest their home. They have two daughters, Alexandra and Maddox.
Patrick is a graduate of The Master's University and Seminary (Bachelor of Arts, Master of Divinity, Doctor of Ministry).
Outside of church ministry, spending time with his family is at the very top of Patrick's "favorites" list. He and his family love to play games, travel, ride bikes and explore nature.
Patrick's goal is to build up the body of Christ by faithfully expositing God's inspired, inerrant, and sufficient Word (2 Timothy 3:16-4:2).

Tim Drumm, Pastor of Student Ministries
Pastor Tim grew up near Houston, TX where the Lord saved him late in his teenage years and placed him under theologically sound biblical teaching at a local church. At that church, Tim married the love of his life, Katie, in 2007. They are blessed with four children: Luke (born 2010), Elizabeth (2012), Phoebe (2015), and Jack (2018).
Tim graduated from The College of Biblical Studies with a Bachelor of Science in Christian Leadership and a minor in Bible. He then went on to graduate from The Master's Seminary with a Master of Divinity. While in seminary, he completed training and certification as a Biblical Counselor with ACBC.
Tim has worked with students since salvation and is passionate about teaching them the truth of the Bible and encouraging their growth in Christ. During the past 15 years, Tim has been actively involved in campus FCA meetings, teaching Sunday school classes, church administration, coordinating conferences & camps, serving in & then leading youth ministries, and teaching as a professor at The Master's University. He loves to teach, preach, and mentor students.
Shortly after graduating from seminary, Tim and his family relocated to Mount Vernon in August of 2018. He oversees the middle school, high school, and young adult ministries. Tim & his family are so thankful to be part of the church family at EBC.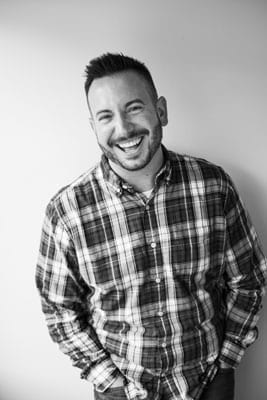 Nathan Fogde, Pastor of Worship and Connections
Pastor Nathan has been serving at Emmanuel since September 2017. Nathan and his wife, Leanna, have four children: Makaela, Norelle, Landen and Silas. They enjoy having people over, playing games, sports, family movie nights and sing-a-longs, and exploring the beautiful Pacific Northwest.
Prior to coming to EBC, Nathan graduated from The Master's University (Bachelor of Music in Music Education) and is currently pursuing his Master of Divinity through Midwestern Baptist Theological Seminary. He has served in pastoral ministry in music and college ministries for the past 10+ years in churches in California and Washington.
As Pastor of Worship and Connections, Nathan oversees Music and Technical ministries (Worship team, Tech Team, AVL Production, Seasonal Choirs), Membership, Baptism, Connections Team (Greeters, Ushers, Welcome desk, Hospitality), All-Church Events, Print/Digital Media (with the help of our awesome Graphic Designer, Abi!), and Social Media/Website.
It is Nathan's desire to see the triune God on full display in our Worship services and it is his joy to get folks involved in ministry at EBC. Reach out to him (word is he likes taking people out to coffee!) to see how you can be involved in what God is doing here!

Herb Geeslin, Pastor of Adult Ministries
Pastor Herb transitioned from his background in the biological sciences (Bachelor of Science, Master of Science from Texas A&M University) to pastoral ministry over four decades ago (Master of Divinity, Master of Theology from Western Seminary, and Doctor of Ministry from The Southern Baptist Theological Seminary). He has served as an Interim and Associate/College Pastor at Valley Bible Church (Corvallis, OR), a church planter in Kent, WA, and Senior Pastor of McCall Baptist Church (McCall, ID) prior to his arrival at EBC in 2001.
He and his wife, Laurie, have two grown children, Allison and Ben. At Emmanuel, Herb works with a variety of adult ministries: biblical counseling, men's and women's ministries, neighborhood groups, and the adult equipping classes on Sunday mornings and Wednesday Nights.
As Pastor of Adult Ministries, it is his desire to see EBC fulfill the charge given to the church in Ephesians 4:11-16. In a sentence, the vision of adult ministries can be stated as follows: "Training Christian disciples who can handle life effectively by handling God's Word accurately."
- Ministry Directors -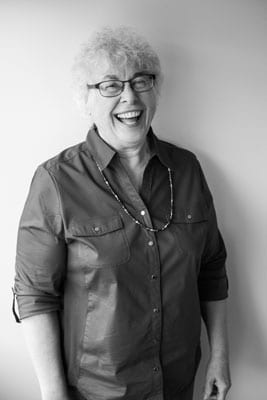 Terry Ogdon, Children's Ministry Director
Terry was born and raised in Mount Vernon and was brought to Emmanuel's Sunday School as a young child by family friends. She met her husband, Gary in elementary school but the romance blossomed during high school days at Emmanuel's youth group. They've been married over fifty years and have three married children and six grandchildren.
Terry graduated from Seattle Pacific University with a B.A. in history (with secondary teaching credentials). In 2005, she earned an M.A. in Organizational Management from the University of Phoenix. She loves to spend her free time reading all types of books.
It is the privilege of children's ministry is to provide programs that lead boys and girls to Christ and to come alongside parents in supporting those decisions. On the wall leading into Jubilee Junction, the children's wing, is the reference Psalm 78:6 ". . . so the next generation will know."

Regina Pimentel, Women's Ministry Co-Director
Regina and her husband Luis have been a part of the Emmanuel Baptist Church Family for 22 years. They have 3 grown children, Brianna, Luis and oldest daughter Bianca with their son-in-law Riley. They also have three grandchildren, Kennedy, Sawyer and Briar. They moved to the Skagit Valley in 1993 after visiting and loving the beauty of the Northwest. Soon after, they found this church to be a home to their family. Some things you might find Regina doing when not serving in ministry are sitting with her children talking, playing games with her family and friends, cooking and crafting! She loves traveling with her family to sunny places!
She has served in many areas of ministry but in recent years has felt passionate about Women's Ministries. She and Buffi are long-time friends who have always kept Christ at the center of their friendship and now at the center of their roles as they co-direct Women's Ministry. Her heart's desire is to minister to women of all ages and encourage their spiritual growth as they walk alongside one another. Her prayer for women is that they would surrender themselves fully to the Lord so that Christ could do the work in them and that they would be able to live out the lives that God intended to bring Him most Glory!

Buffi Taylor, Women's Ministry Co-Director
Buffi and her husband, Scott, have been members of Emmanuel for 20 plus years. They have a grown and married daughter and son-in-law, Jacki & Austin Moore, a 2-year-old granddaughter, Lucianna, and 3 other children still at home: Nicki, Gabe, and Mallory. She has joyfully served in many different areas over the years from Children's Sunday School, VBS and Awana to Adult Sunday School and Women's Ministry.
She loves the sunshine, reading, hiking, playing games and spending time with her family and friends.
Buffi is passionate about God's pure Word and keeping sound doctrine, and one of her greatest desires for herself and for the women here at Emmanuel is to grow in discernment and glorify the Lord. She and Regina are long-time friends who have always kept Christ at the center of their friendship and now at the center of their role as Co-Directors of Women's Ministries.
- Support Staff -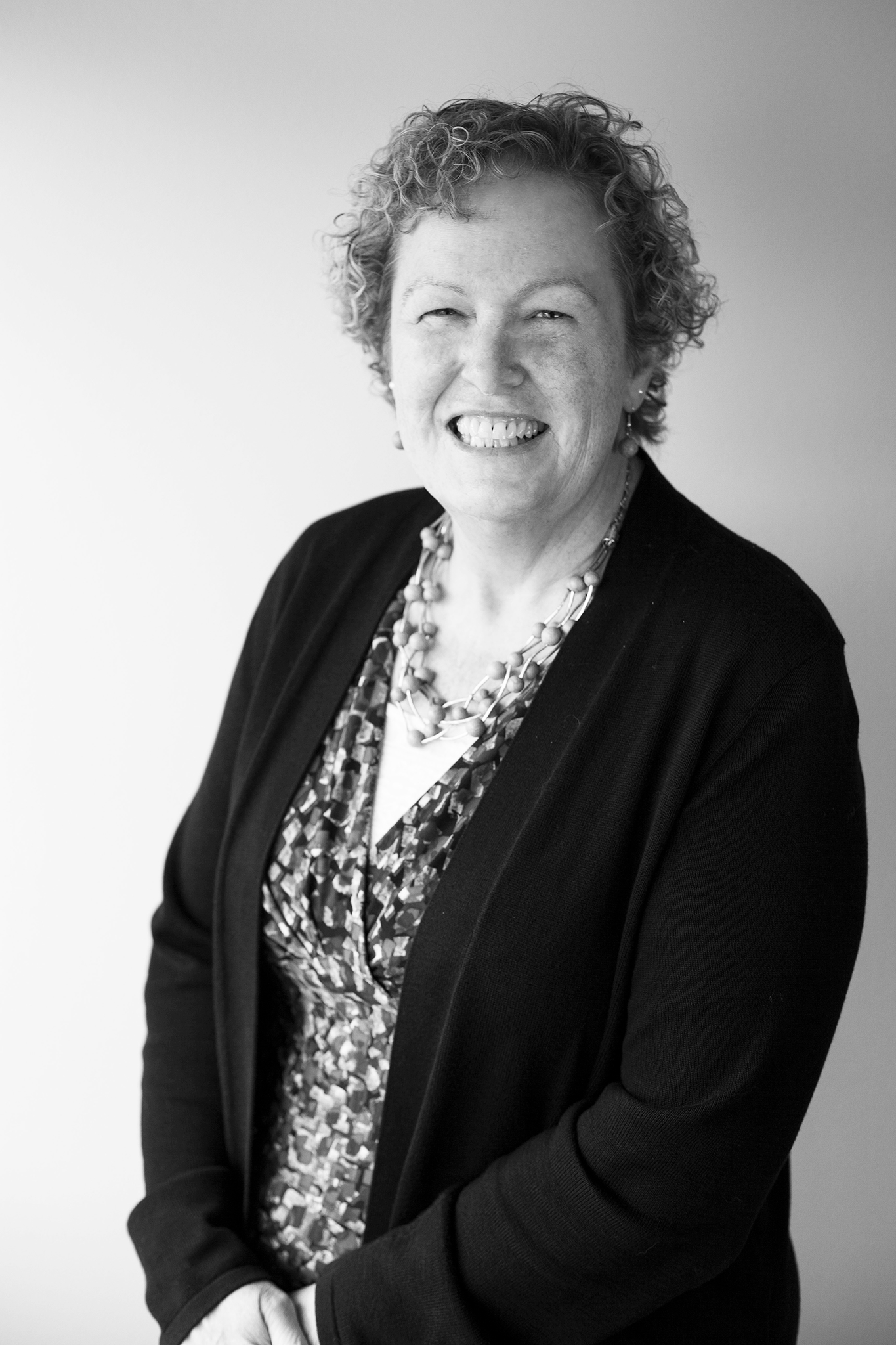 Barbee Andrew, Church Secretary
Barbee has been attending Emmanuel since 2007 and became a member in 2008. She has two adult sons, Normand and Philip. She enjoys camping and fellowshipping with friends.
Barbee worked as an administrative assistant for a Christian daycare in Sedro Woolley for 9 years and before that, she worked in restaurants for 10 years. She has spent many years working with kids in the AWANA program and enjoys studying God's word in Bible Study Fellowship, Home Groups, Equipping Classes, and other women's Bible Studies.
Barbee works as EBC's secretary three days a week and thoroughly enjoys greeting and meeting the people who come by the church and call on the phone. Every day is a great day with the Lord!

Pam Dougliss, Assistant Children's Ministry Director
Pam has been the Assistant Children's Ministry Director for 17 years. She and her husband Todd have three grown children; Natalie and Samantha who are still at home and Madelyn who recently married Samuel Glasgow.
She feels the Lord lead her to this position after quitting county employment "in faith." Shortly after, Terry Ogdon asked her to come and work with her! When Pam isn't at church you can find her at her martial arts class, the gym or at home taking care of her family and small farm.
Pam committed her life to Jesus at a young age and therefore has a passion for sharing the Gospel with children. She loves her job and finds it a privilege to be serving the children and families of EBC and the Skagit Valley.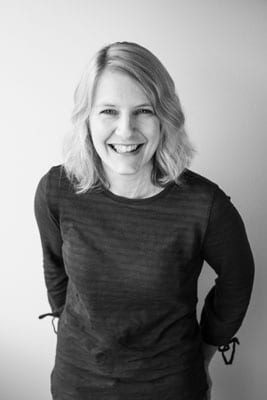 Erin Johns, Bookkeeper
Erin and her husband Ryan have been at Emmanuel for over 20 years. They have 4 children, Kirsten, Owen, Aselin and Colson, who have been blessed to have been raised participating in our fabulous Children's Ministry at Emmanuel. She has served over the years primarily in Children's Ministry as a Sunday School teacher, helping in VBS, nursery, and as an Awana secretary for the kindergarten age group.
Erin grew up in a Christian home and dedicated her life to the Lord as a young teenager. She is thankful for a church that possesses sound doctrine and doesn't stray from the truth of God's word. Erin loves to be able to serve Her church family in her role as the bookkeeper.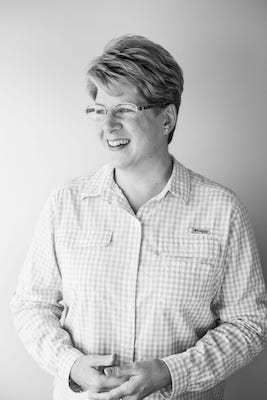 Julie Stawski, Church Secretary
Julie and her family have called EBC home since 2010 after moving back to Washington from California. They love the beach, music and road trips.
Julie feels beyond blessed to have had the opportunity to be a stay-at-home mom and homeschool her two children, Sarah and Shane, from preschool through graduation. Her greatest joy is that her "children walk in truth" and have trusted Christ as Savior. Julie herself had the privilege of being raised surrounded by a legacy of strong Christian faith and credits the beautiful, godly example of her momma, Merrilee, as a guiding force in her decision to follow Christ at a young age.
Julie loves working with kids of all ages whether it is AWANA, VBS or the local homeschool co-op. She is passionate about the need to be clear when presenting the gospel, not altering or watering down God's truth. As Romans 1:16 states, ". . . it is the power of God to salvation for everyone who believes."
Julie works as EBC's secretary two days a week and loves serving and getting to know the people of Emmanuel.

Dennis Weems, Church Administrator
Dennis retired from active military service in 1992 after having attained the rank of lieutenant colonel in the United States Army Military Police Corps. He and his wife, Christine, joined as members in March 1993.
Dennis has served as Emmanuel's Treasurer since April of 2003 and as Church Administrator since January 2009, a position which enables him to make good use of the extensive experience in management and administration he gained in the Army and while working for small businesses more recently. His spiritual gifts are teaching and administration. His current passion is to help Christians gain true financial freedom by teaching them biblical concepts of handling money.
Dennis believes God was leading him to leave his employment in small business, but he did not know where God wanted him to go until he was presented with the opportunity to serve as Church Administrator. He is thrilled to be serving the people of Emmanuel Baptist Church.
- Deacons -
Deacons are biblically qualified men (1 Timothy 3:8-13) that assist the elders in caring for the needs of the church (Acts 6). These responsibilities include baptism, membership, communion, visitation, benevolence, and the Deacon Scholarship. The EBC deacons are:
Will Flint
Jared Hamman
Vic Monlux
Tom Murillo
Josh Peterson
Luis Pimentel
- Deaconesses -
Deaconesses are godly women that assist the elders in caring for the needs of the church. These responsibilities include baptism, memorials, communion, visitation, and Christmas baskets. The EBC Deaconesses are:
Patty Barnts
Caryl Burroughs
Susan Durham
Angel Dye
Geri Flint
Mary Hockman
Kay McAllister
Arlene Moore
Val Moore
Janet Stiff
Donna Sweeney