RIGHTLY DIVIDING DEVOTION SERIES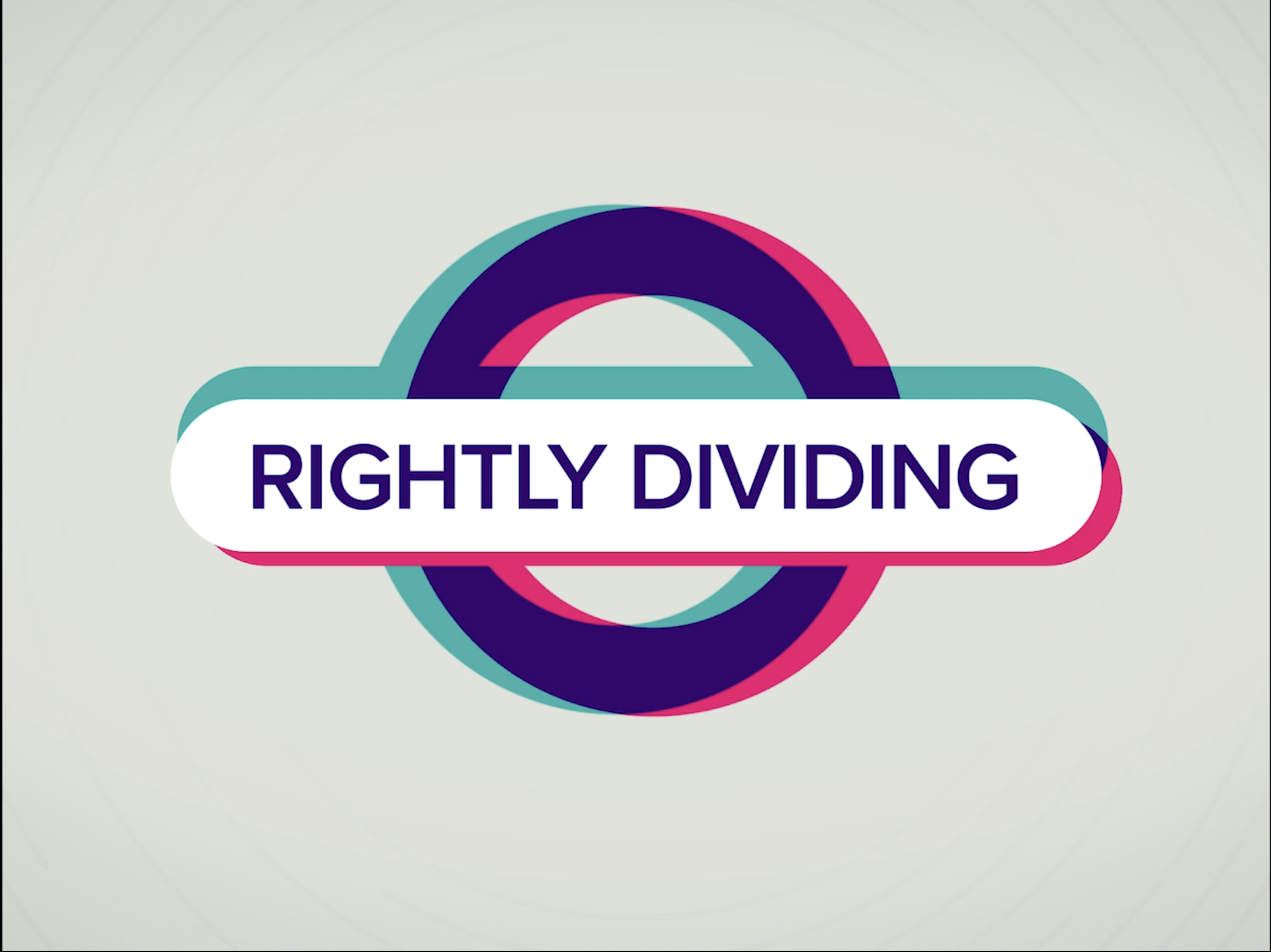 Video 1 – Introduction to Jude
CLICK HERE to watch the first video in the Rightly Dividing series as we start working through the book of Jude together.
Video 2 – Who are you?
CLICK HERE to watch the second video.
If you want to interact with me and each other as the videos go up online, you can click the link below for the Middle School or High School page for our Faithlife community.
CLICK HERE FOR THE MIDDLE SCHOOL PAGE
CLICK HERE FOR THE HIGH SCHOOL PAGE
HIGH SCHOOL SUMMER CAMP

Registration for High School Summer Camp in Glorieta, NM is now open! You can CLICK HERE to register your high schoolers for camp. The cost for REGEN is $500 and space is limited. Please don't wait to register your kids for summer camp! The registration deadline is April 19th. Because we are flying and have to reserve seats on the plane we won't be taking any late registrations after the April 19th deadline. Scholarships are available for camp so please register your kids if they want to go and fill out the scholarship section if finances are the only thing preventing them from going. Don't let money be the reason they don't get to go! Please contact Tim Drumm if you have any questions.
EBC Student Ministries
The EBC Student Ministries consists of Middle School Students (Grades 6-8), High School Students (Grades 9-12), and College-age Students.
The Student Ministries of Emmanuel Baptist Church exist to glorify God through the preaching of His Word, making disciples, evangelizing the lost, serving the church and community, and fellowshipping with other Christians to edify the body of Christ. This is in keeping with the goal of the church as a whole and the theme of Colossians 1:28, "We proclaim Him, admonishing every man and teaching every man with all wisdom, so that we may present every man complete in Christ."
Sunday Morning Equipping Class (Middle School/High School)
On Sunday mornings, middle school and high school students are doing a Bible Survey and covering one book of the Bible a week. We would love to have you join us on Sunday mornings at 9:00 am in the Student Center (located next to the church campus on College Way).
Wednesday Night Youth Group (Middle School/High School)
We also meet each Wednesday night at 6:30 pm in the Student Center for Youth Group. All 6th-12th grade students will come together for games and music, then the middle school and high school will split for teaching and small group time. Middle school students can be picked at the entrance to the Worship Center.
Sunday Night College Group
The college group meets at the home of Lewis & Amanda Pounds in Conway on Sunday nights at 6:30 pm for music, Bible study and fellowship.
If you have any questions, please contact our Leaders:
Middle School: Dave Miller (360-420-2589)
High School: Pastor Tim Drumm (936-648-4578)
College: Lewis Pounds (360-770-0962)